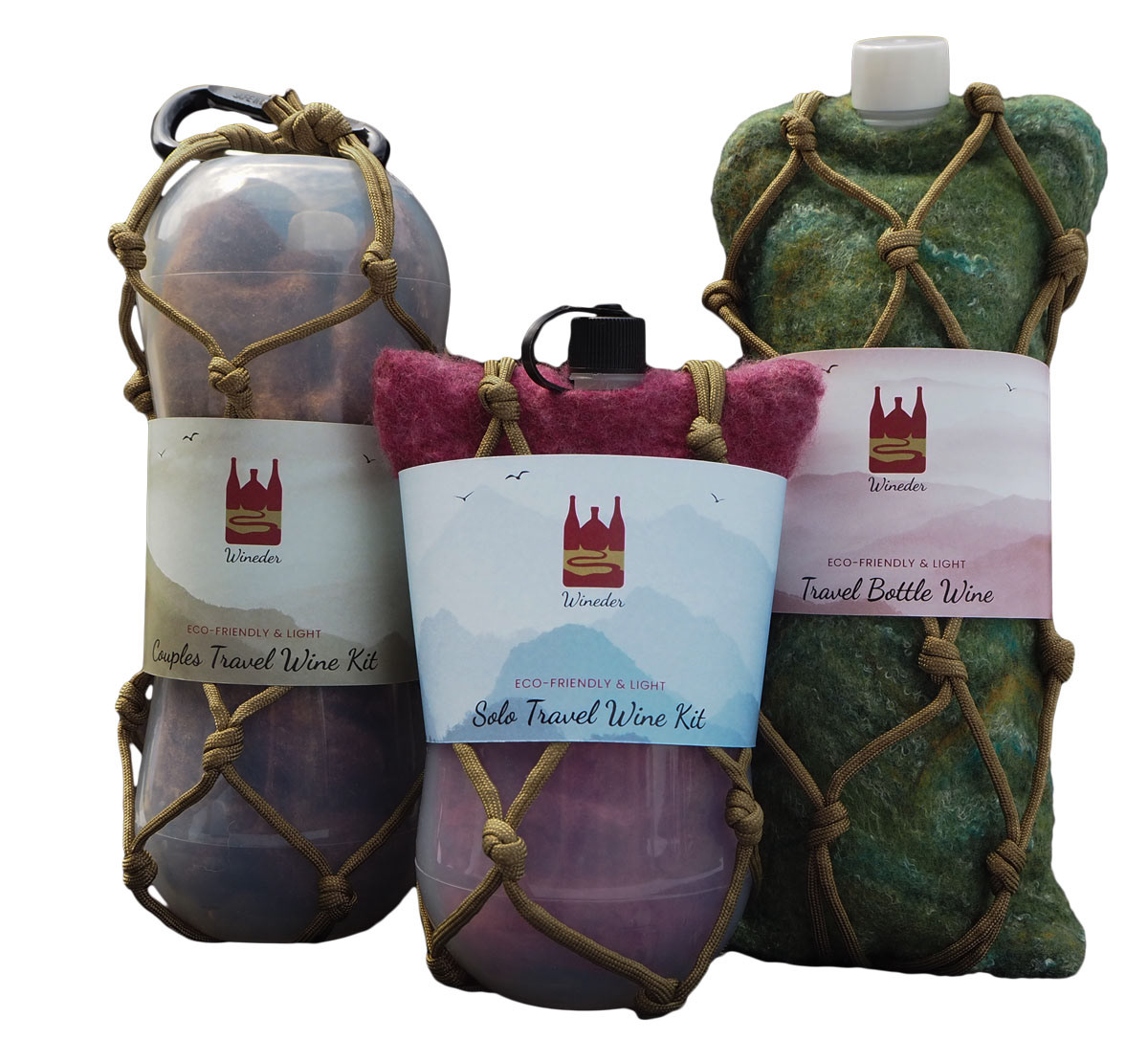 WINEDER
is an original innovative packaging system design of high-end consumable items, demonstrating a unique concept and eye catching, relevant design for a gift set. A gift set expanded to three different kits: solo, couples and wine bottle. The package design meets the criteria of sustainability, recyclability, reusability, and zero waste.
My role: editor, logo, labels and package designer, and photographer.
​​​​​​​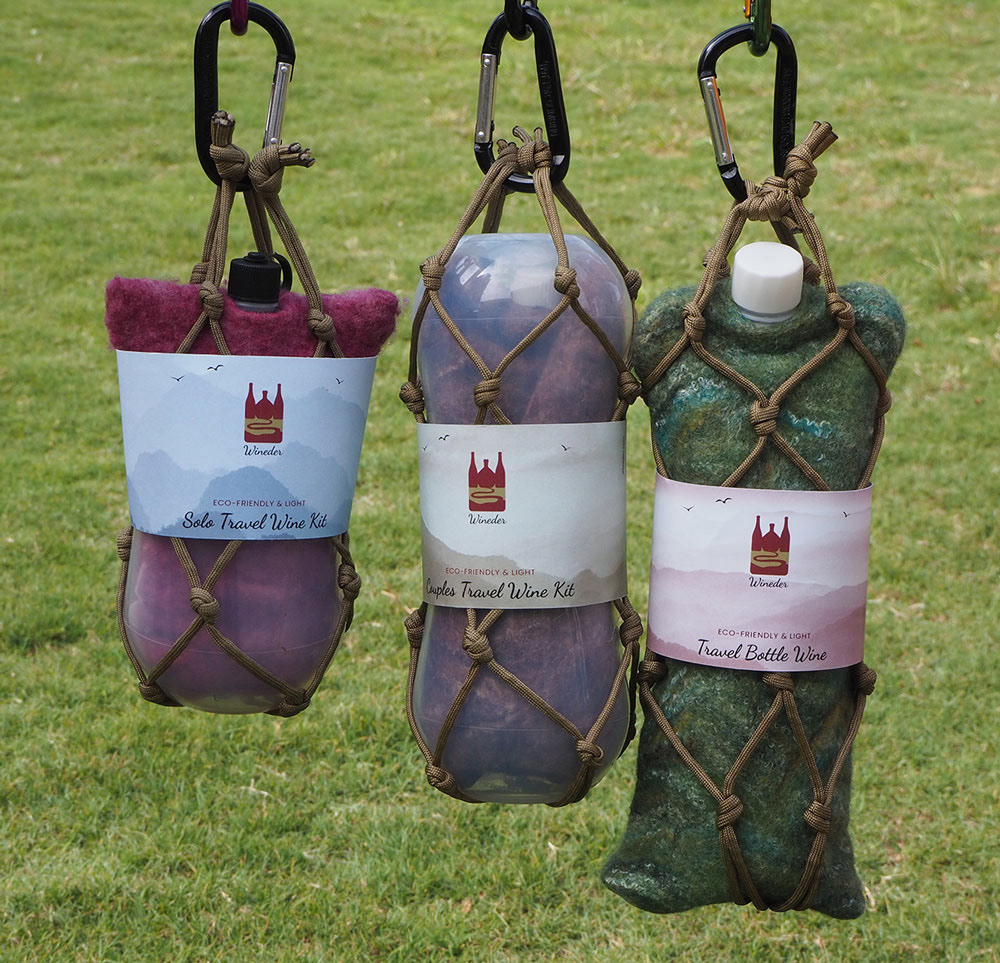 How Wineder started?
​​​​​​​

When one loves wine and being with nature, being able to have both makes one feel blissful, tranquil, and free. Why not make it real? The question of designing came to mind: how can you carry a glass of wine safely, lightly, and kept cool wherever you roam? It could be for a picnic, a beach, a walk, a hike, or even just aimlessly roaming. It would need to be packaged in some kind of travel kit. 
Intensive research online, Pinterest inspirations, and observations at 3 different stores were done in order to better understand what products are available and to  visualize the best design of the gift set. A twenty-question survey has been developed in Google Forms and shared through Facebook, email and text. The survey will also help determine which products should be used to sell to a specific target audience. It included basic surveyor's background, preferences of which equipment to use for drinking wine and hiking in nature, and sharing of experiences, if any.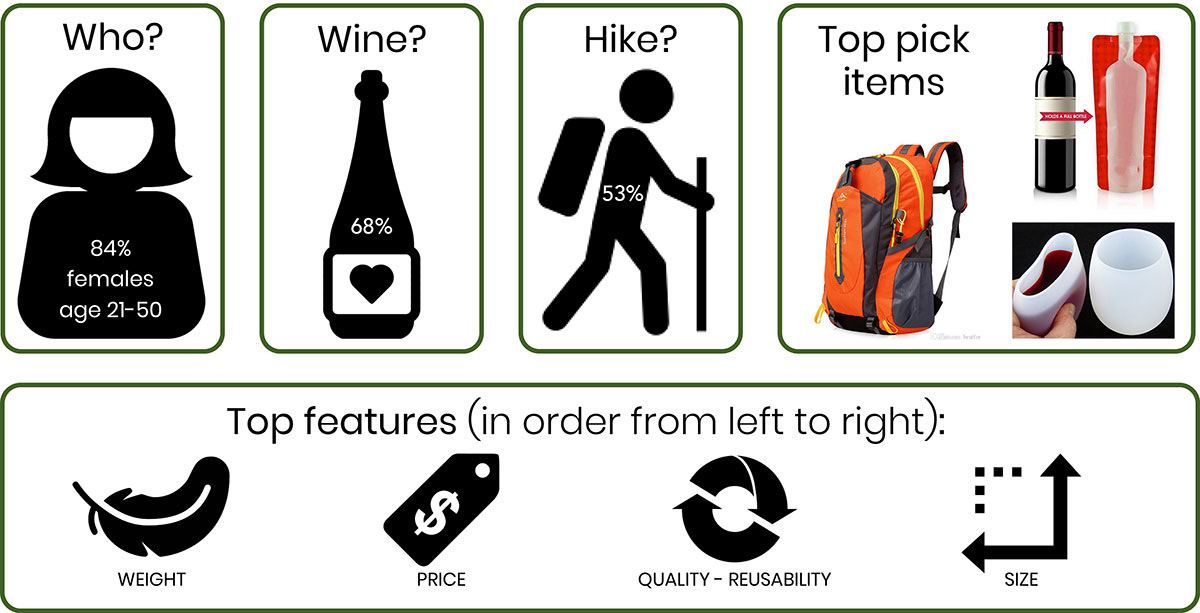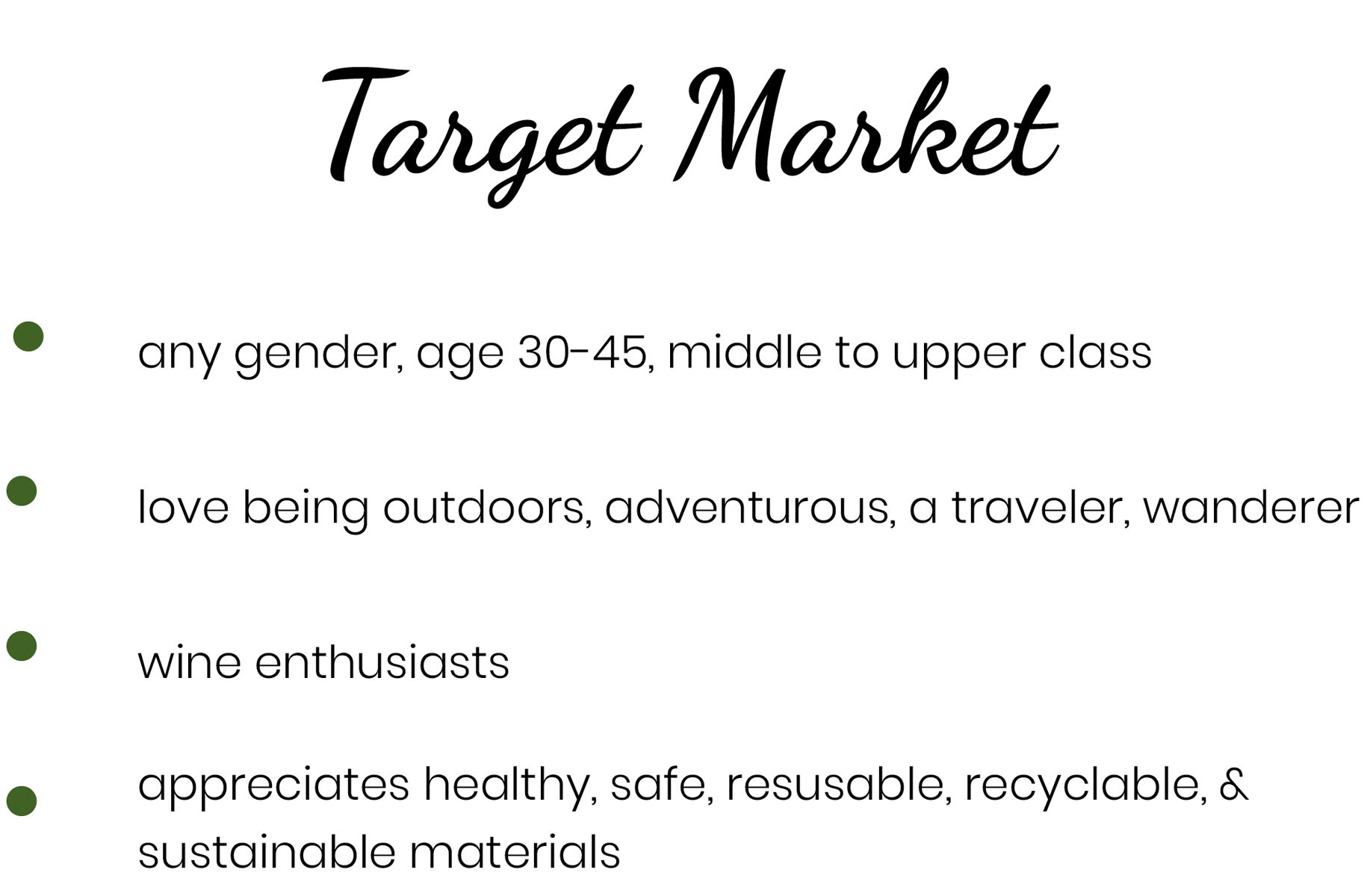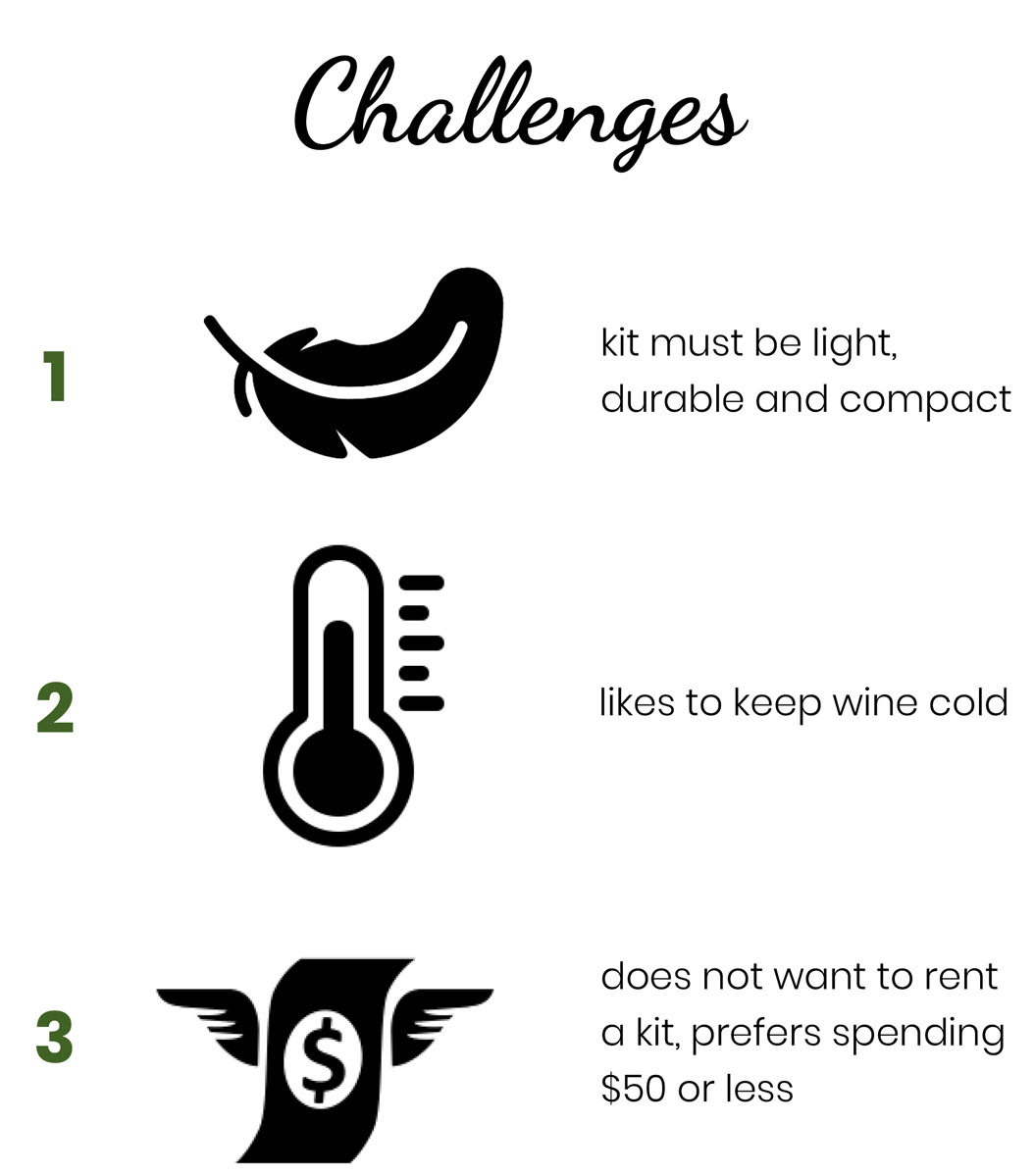 After collecting data, the visualization of the business has been developed including business name, slogan, logo, color, and typography.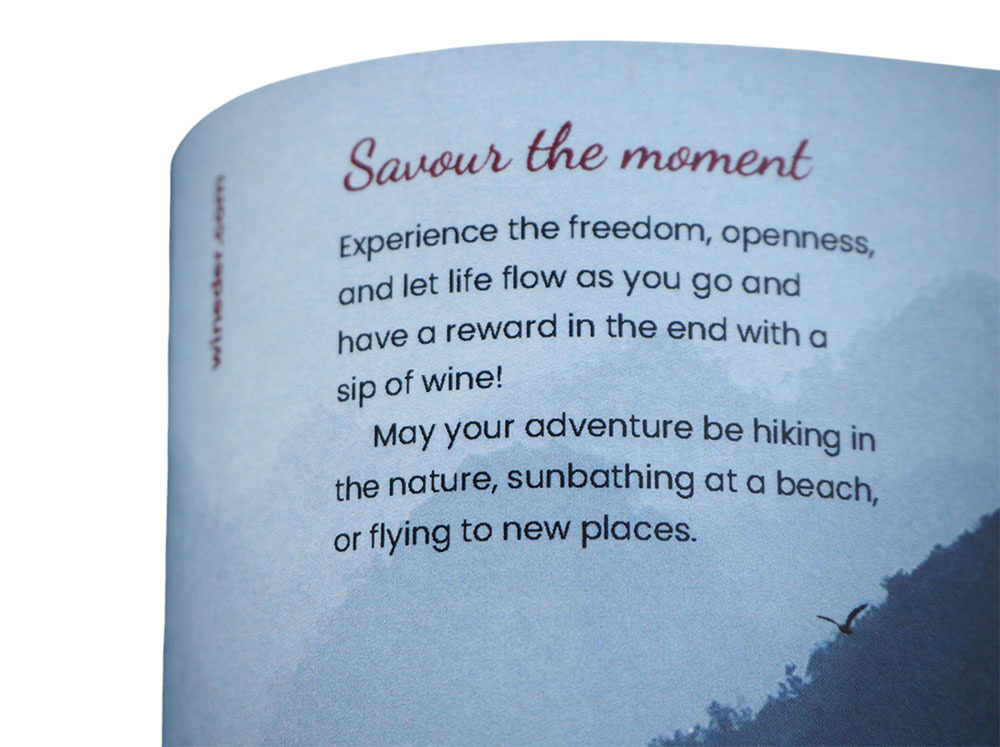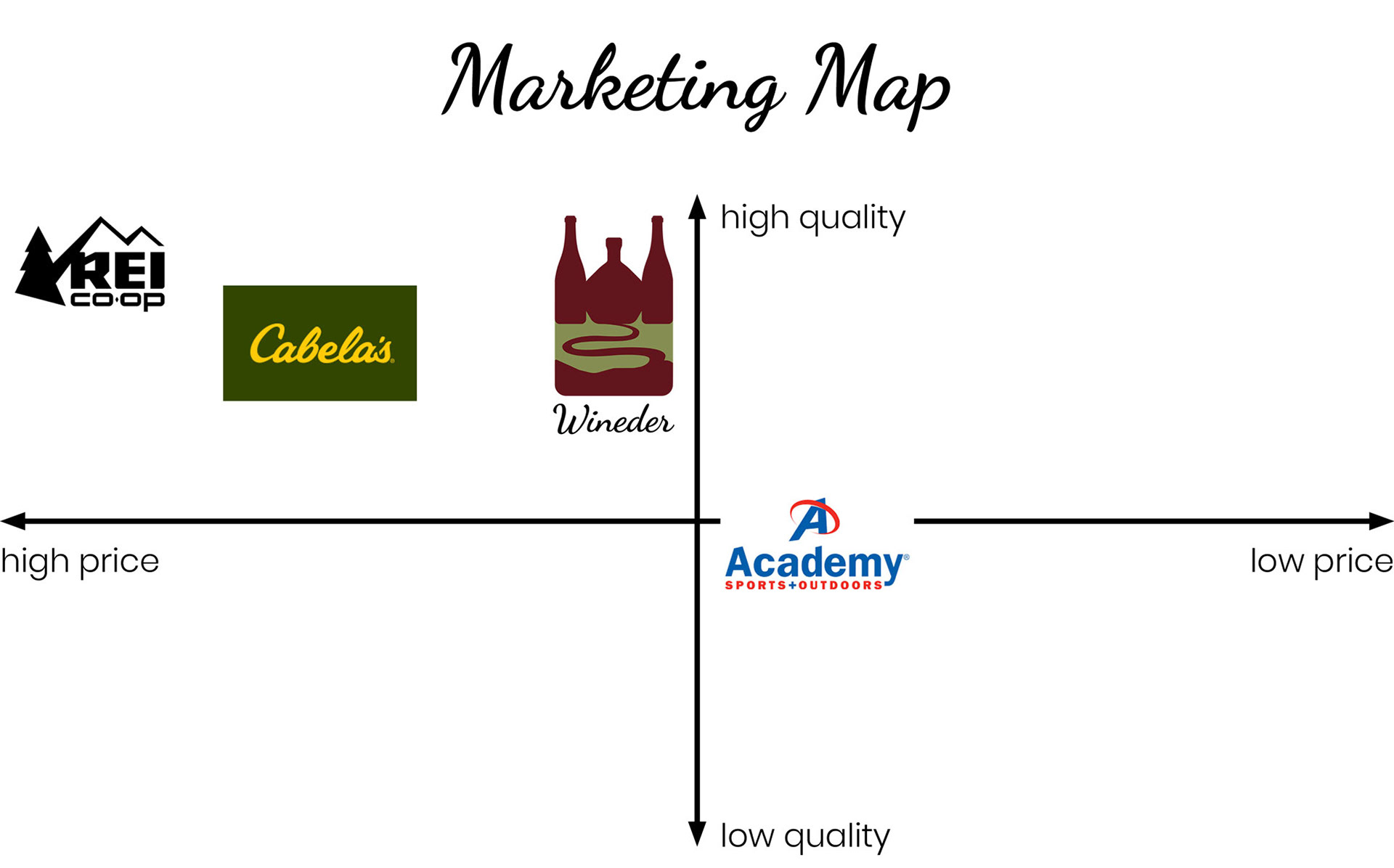 The logo is adventurous, moving, light, open, and free. Its rectangular shaped contains 3 different wine bottles representing mountains and hills and forming a hidden "W"​​​​​​​. The eye follows down the curvy wine river and trail into the field of green nature. The overall shape of the logo fits the shape of the kits.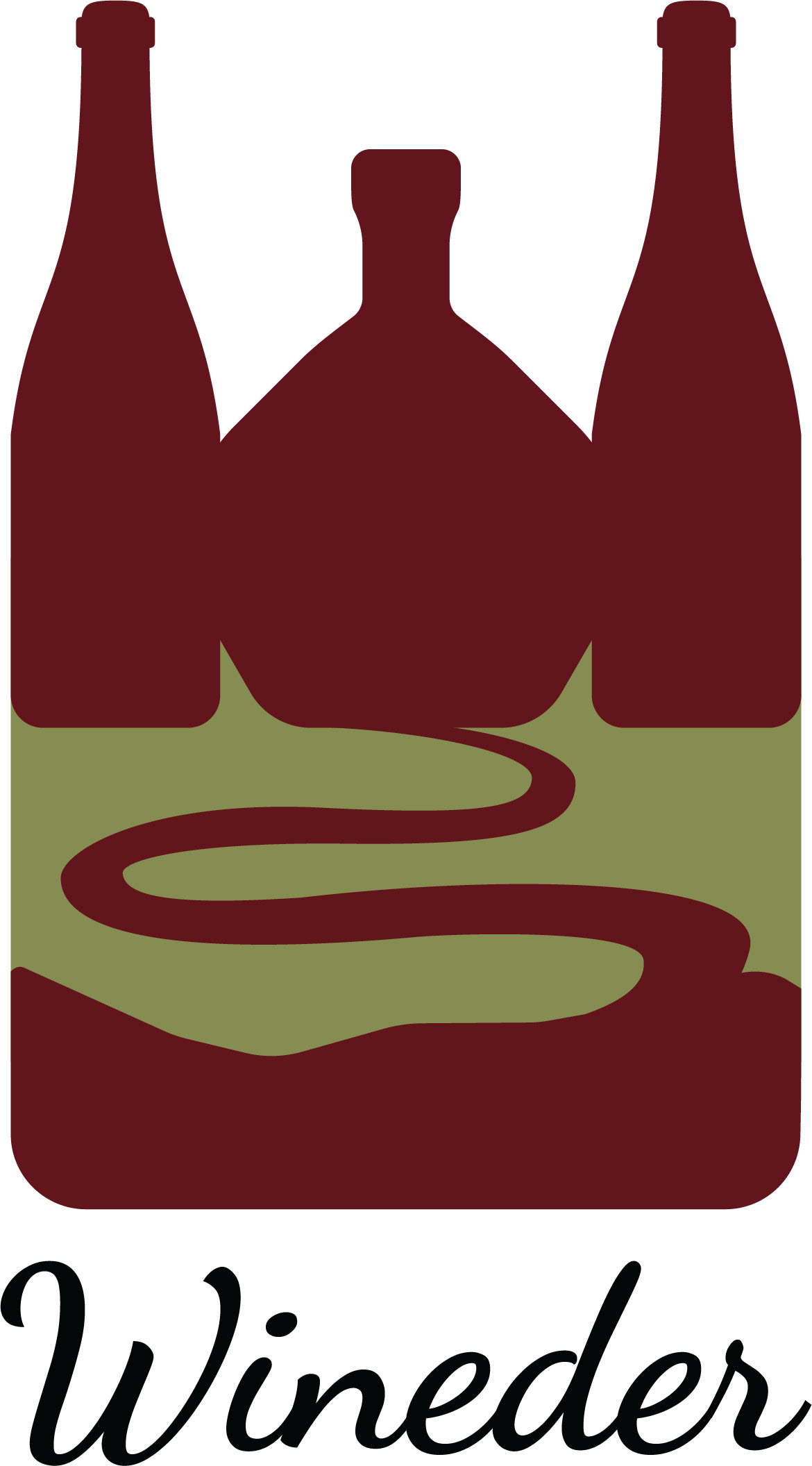 The name of the business under the logo mark, used as display typography, is organic and free-spirited contrasting with text for balance of nature and readability issues.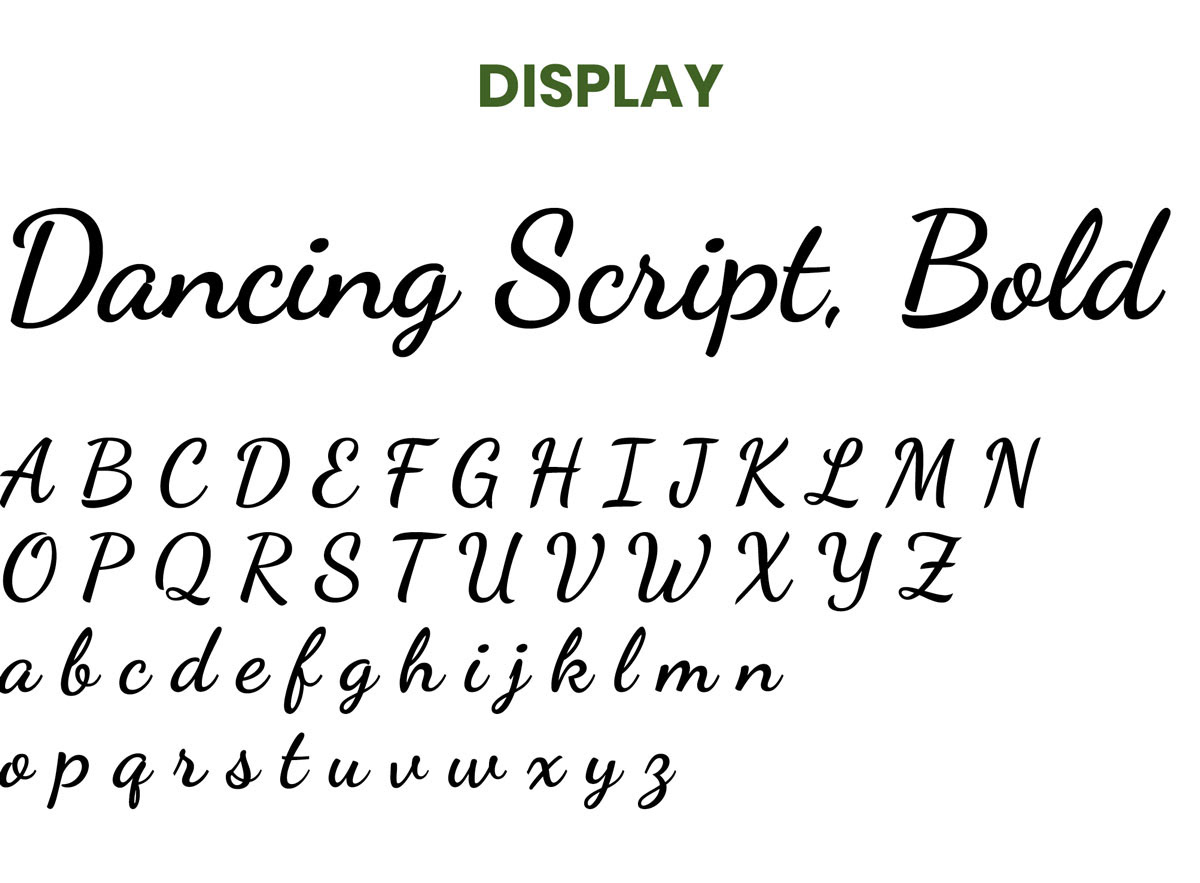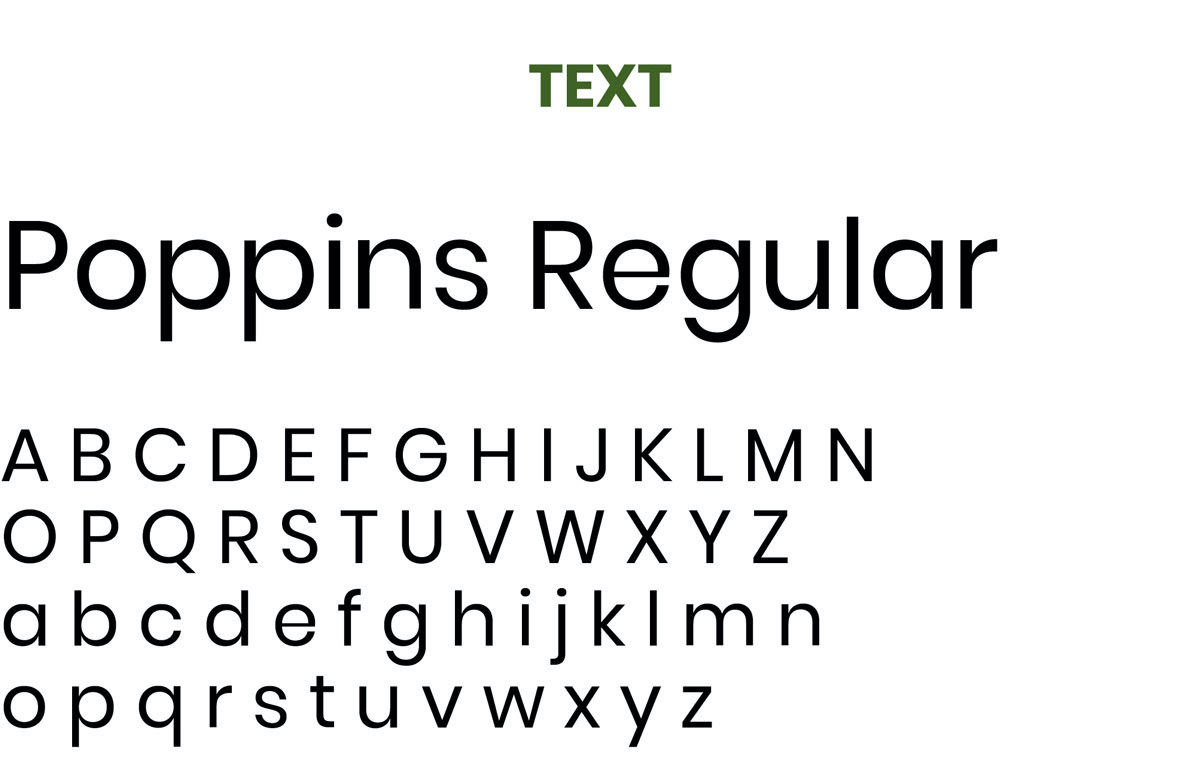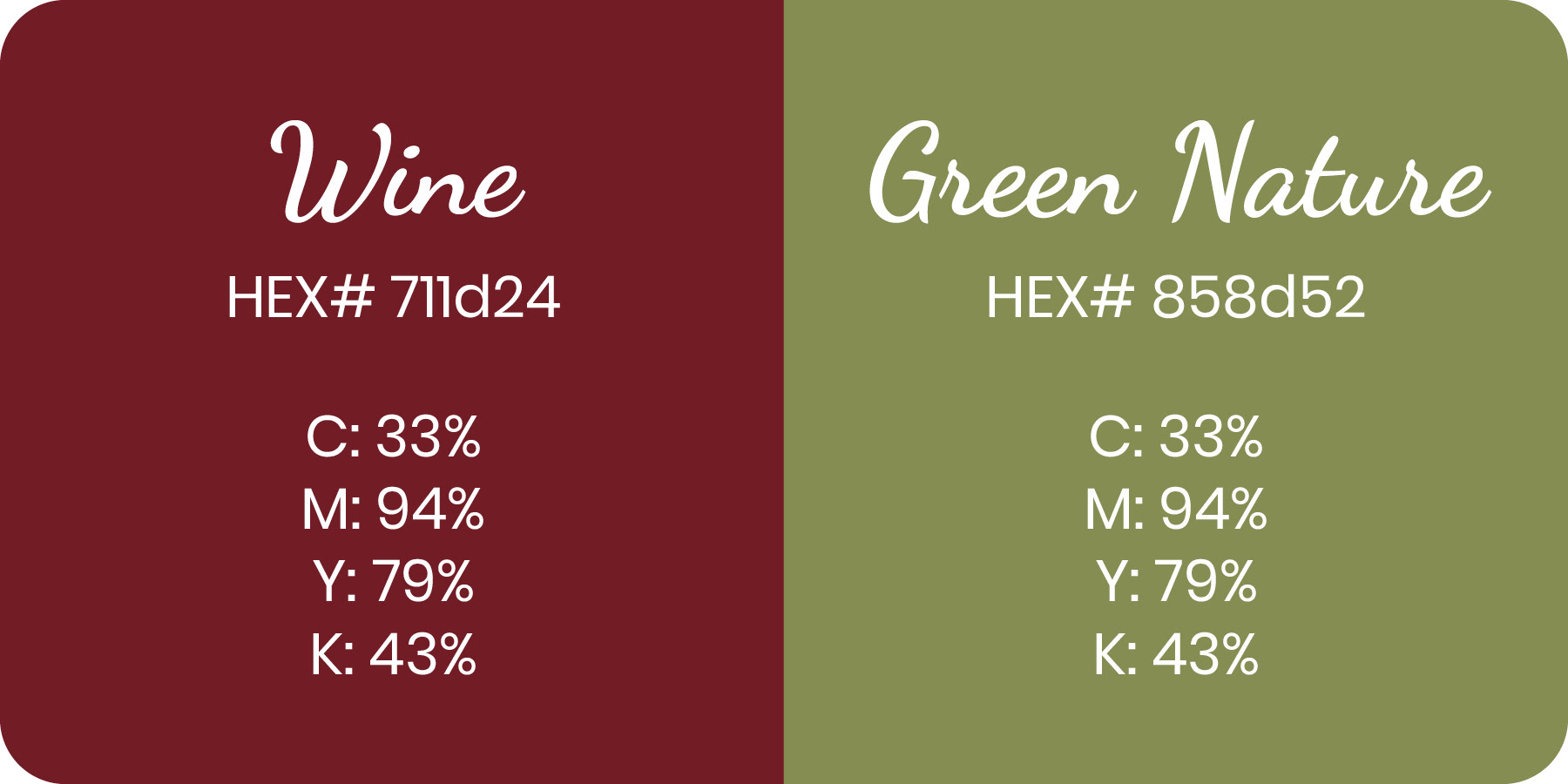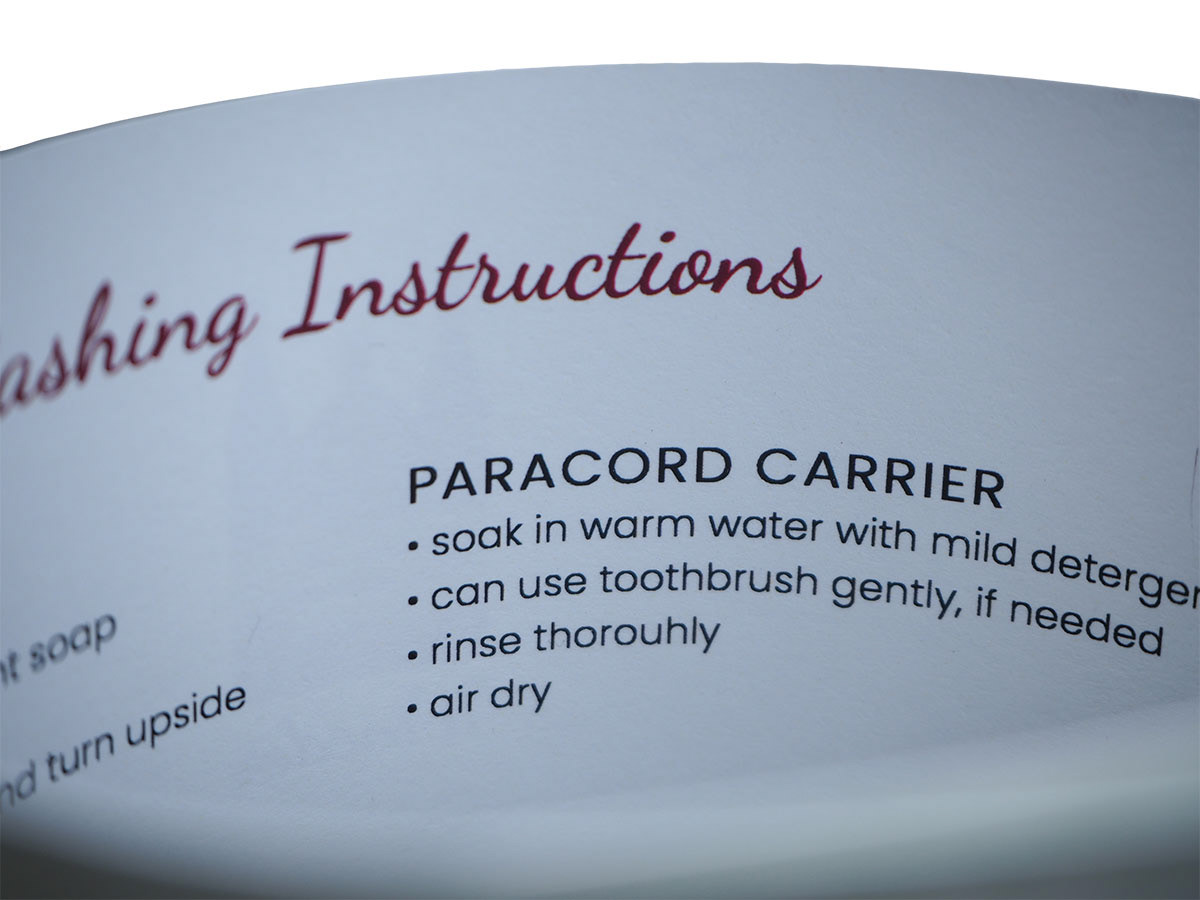 The product has been simplified to a travel kit that can be easily hooked on using the carabiner or thrown in any kind of bags and backpacks.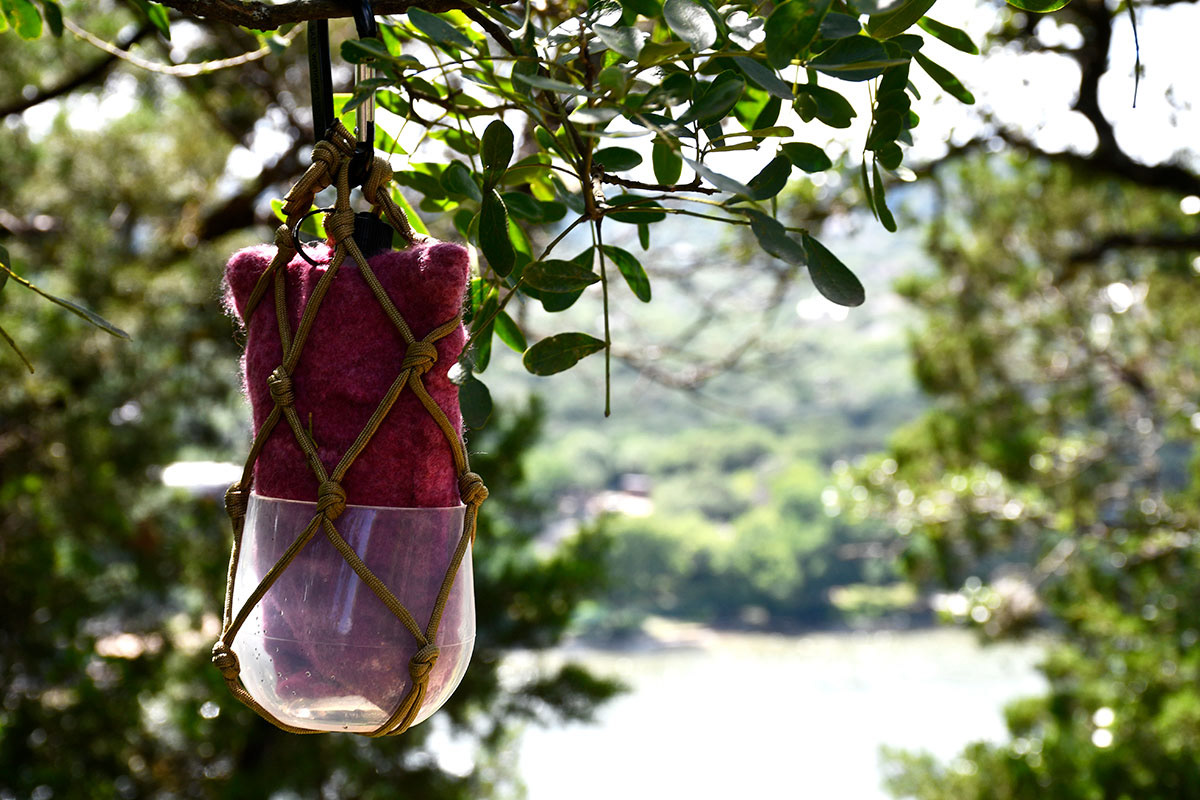 There are three kinds of travel kits: solo, couples and bottle.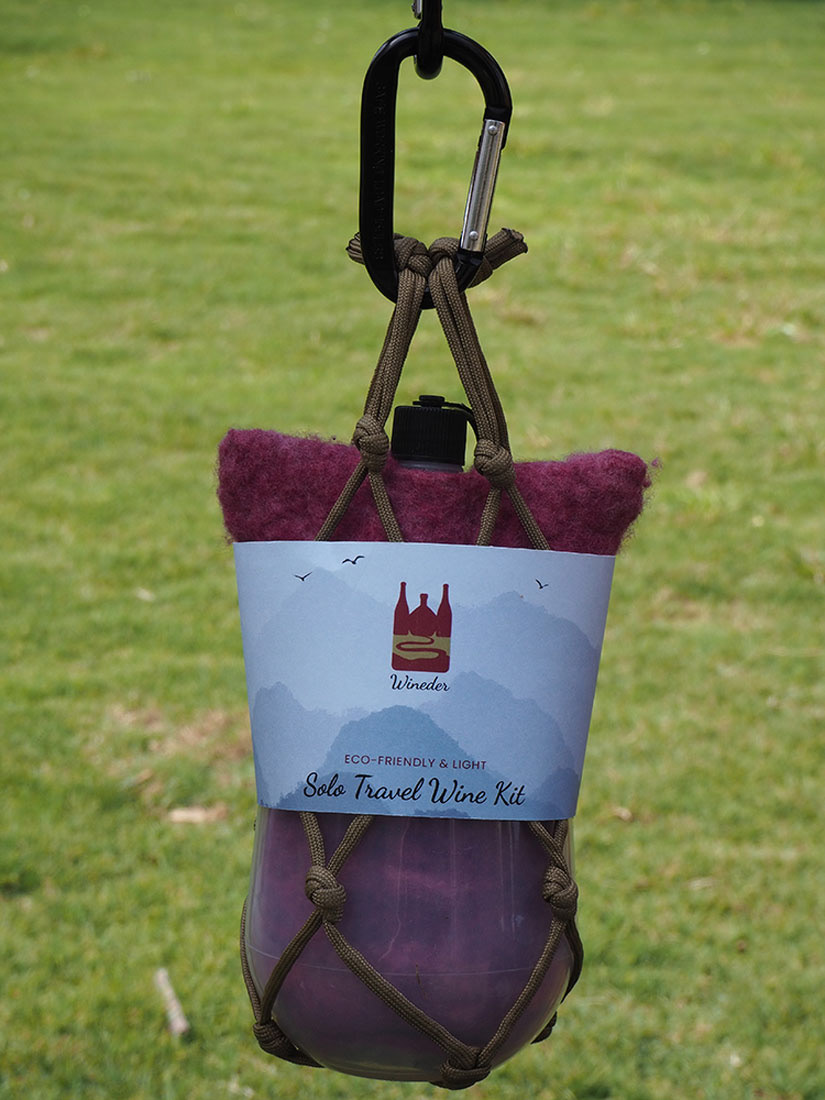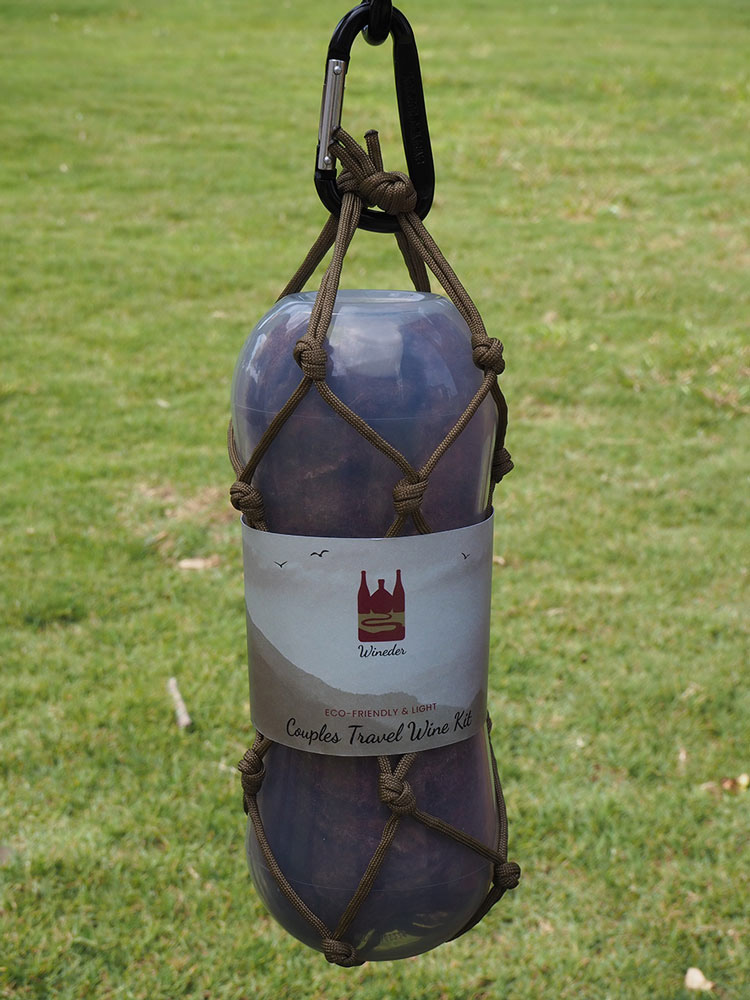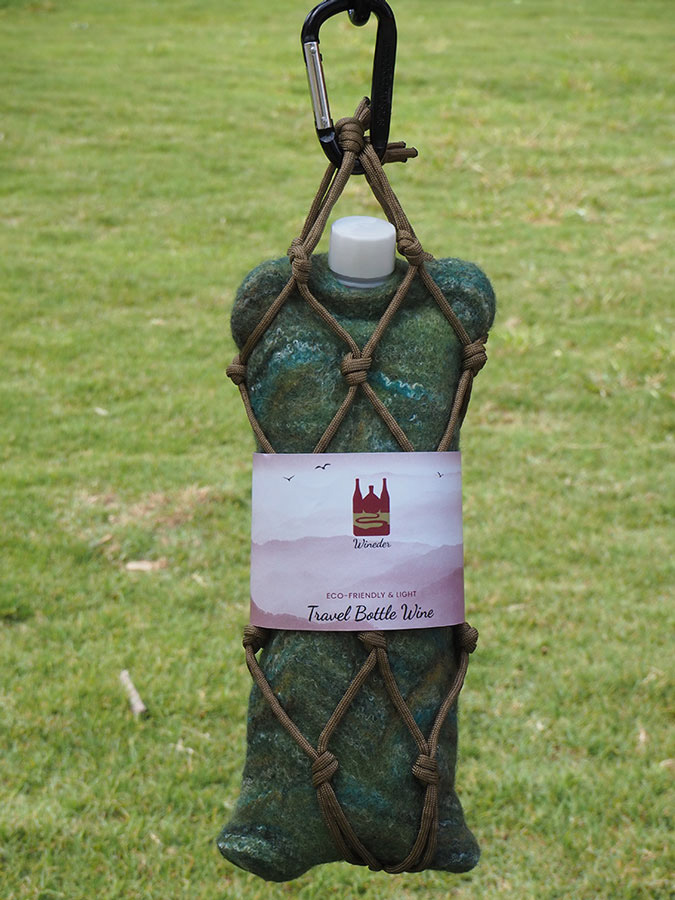 The components of each kit.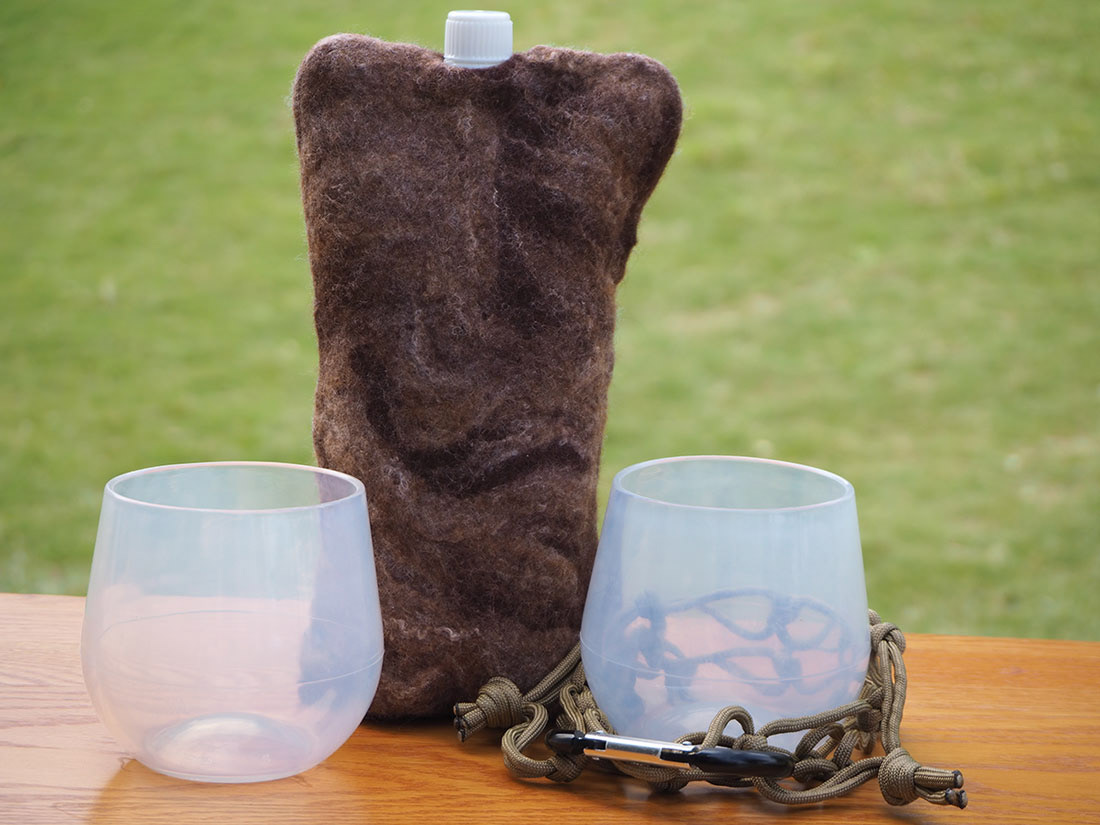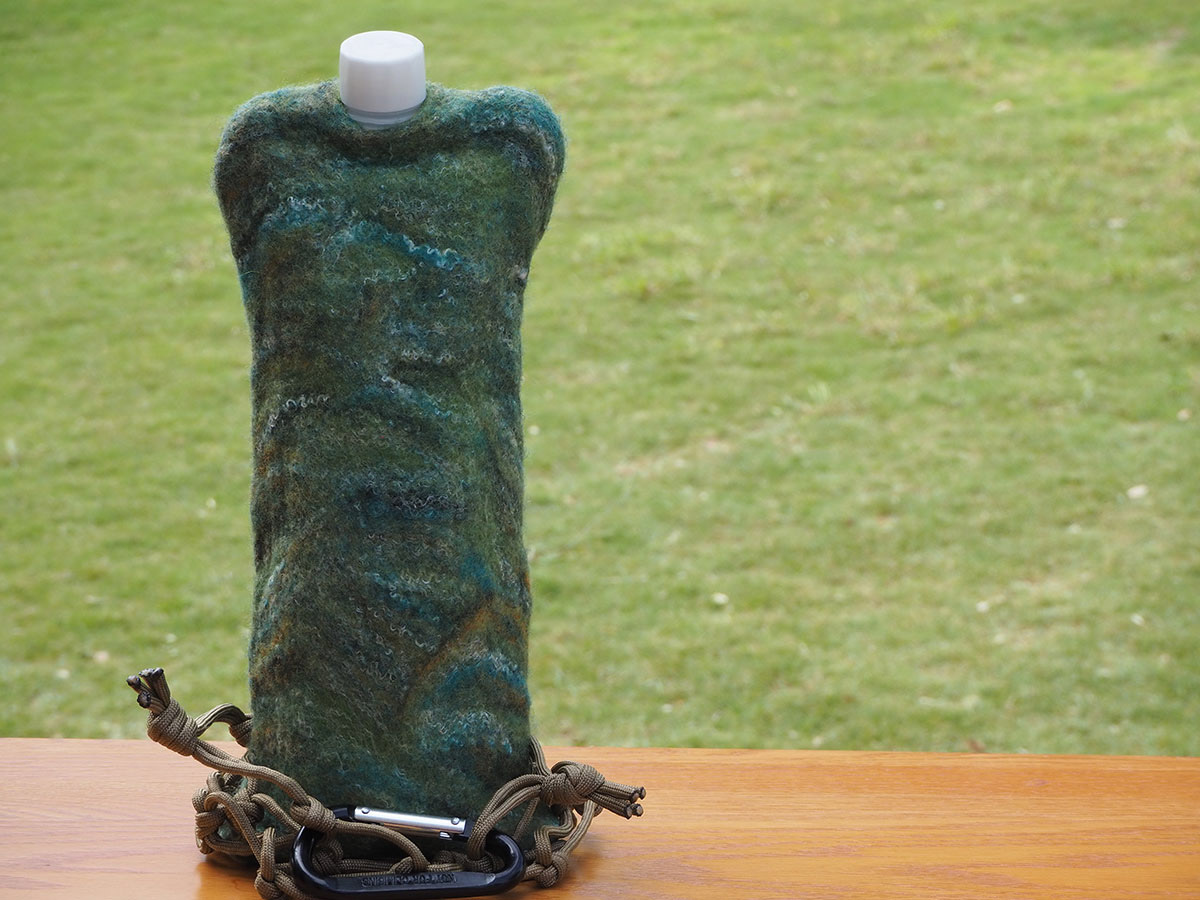 The sleeves are homemade of 100% sheep's wool by Kvien's Creations. Wool is a natural insulator which keeps your drink cool or warm as you travel. A magnetic snap was added to the bottom of the sleeve for easy access to take out and put back in the flask to refill it.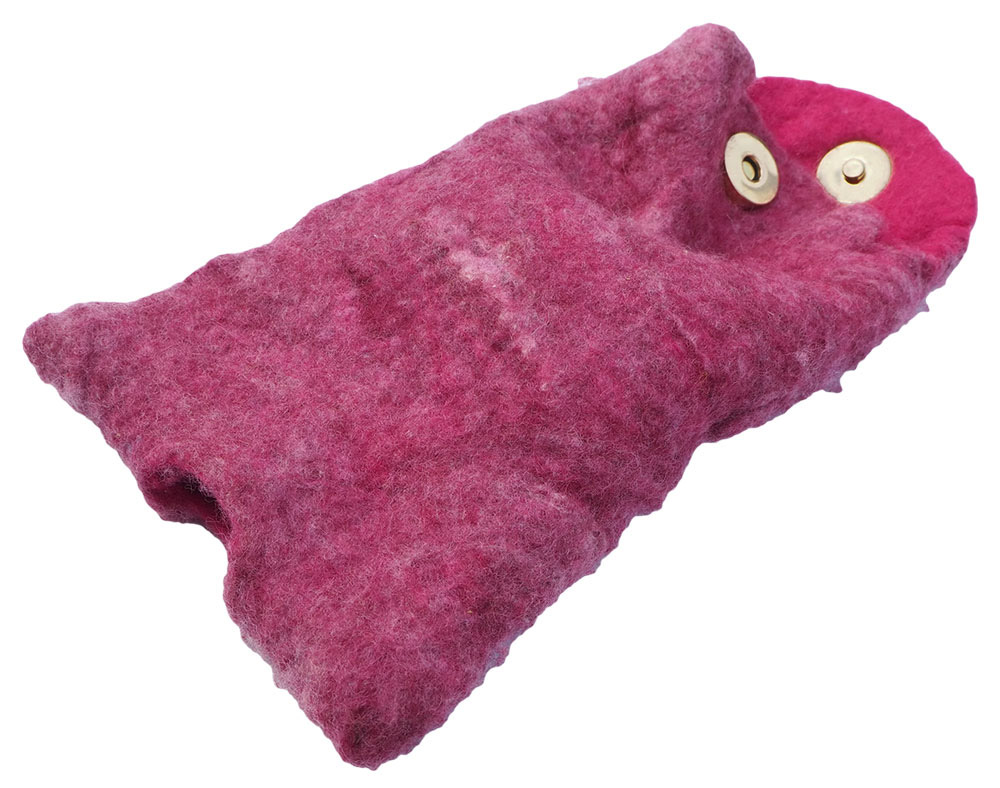 Each sleeve contains a flask. The kits come with stemless Silipint wine glasses that are 100% food grade silicone. They are dishwasher safe, microwavable, and keep liquid hot or cold. The bottle kit does not come with cups; however, its flask can hold a bottle of wine.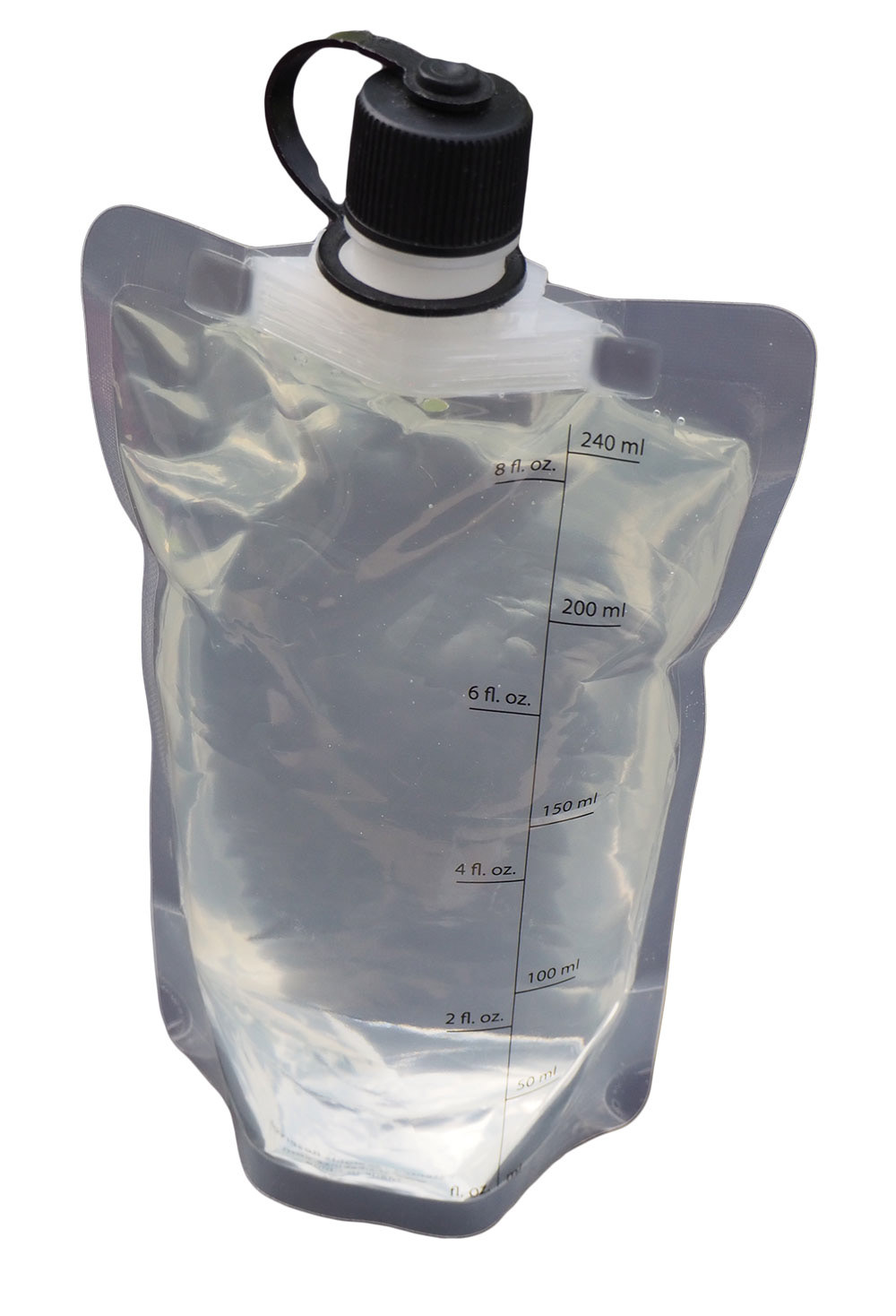 Finally, all kits are wrapped in a handmade knotted paracord carrier sealed with a carabiner. The paracord can be used in an emergency situation if needed.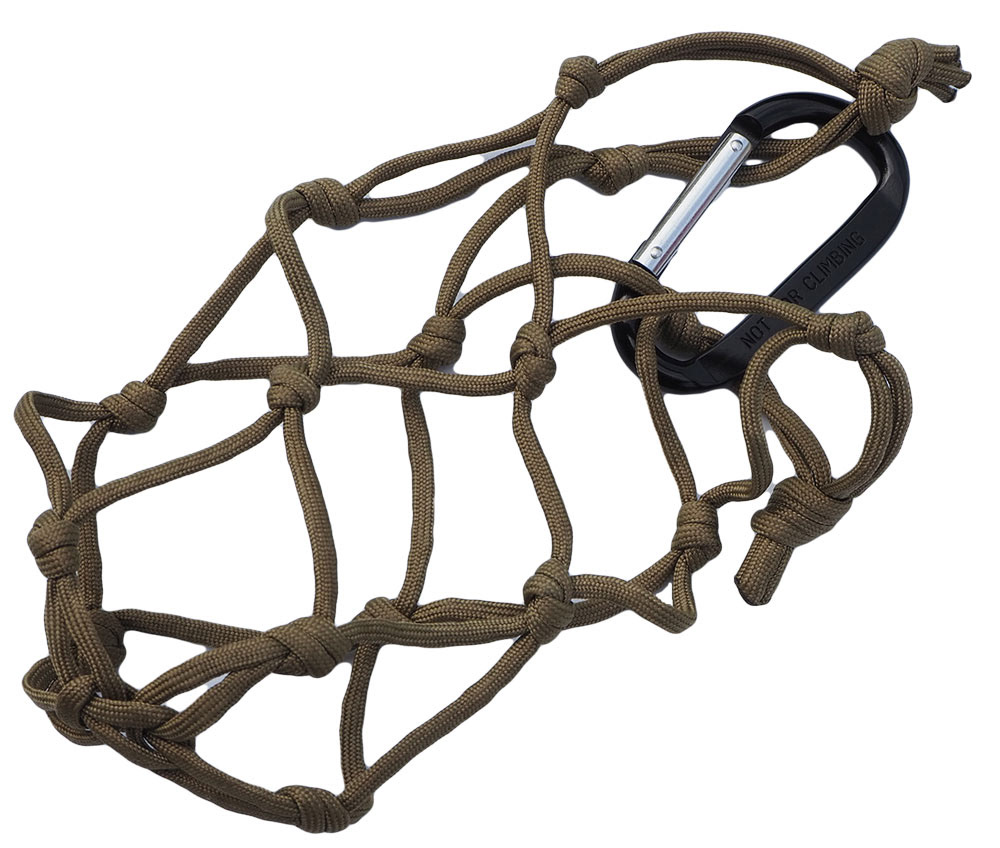 The wrap around labels for each kit were created containing all information. Inside the label has washing instructions for each component. The background images on the labels credited to Pexels. To save ink and paper, three labels on a tabloid paper size were created. The images are three different nature environments with monochromatic colors in different opacity creating soft yet attractive appeal to draw buyers' attention.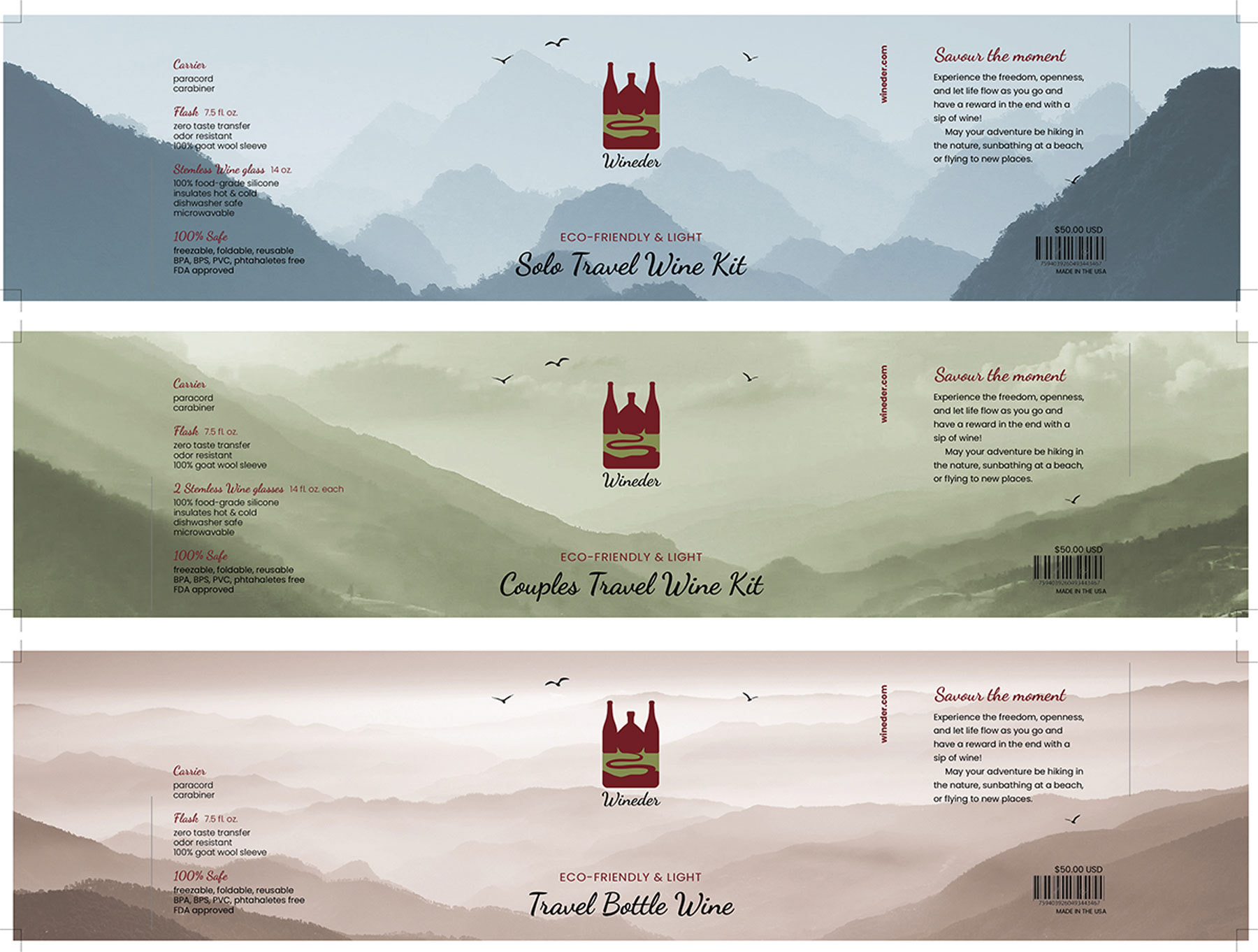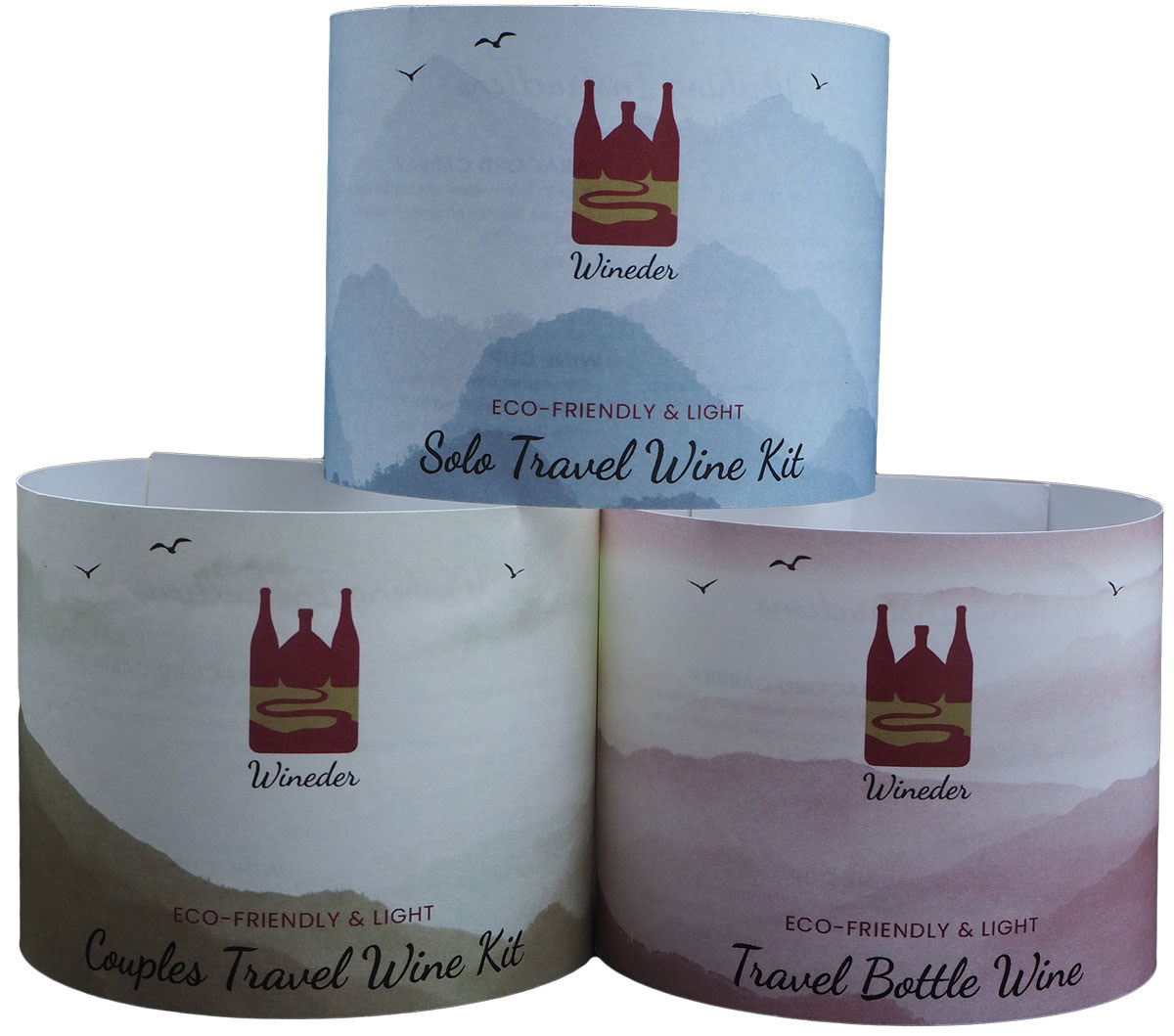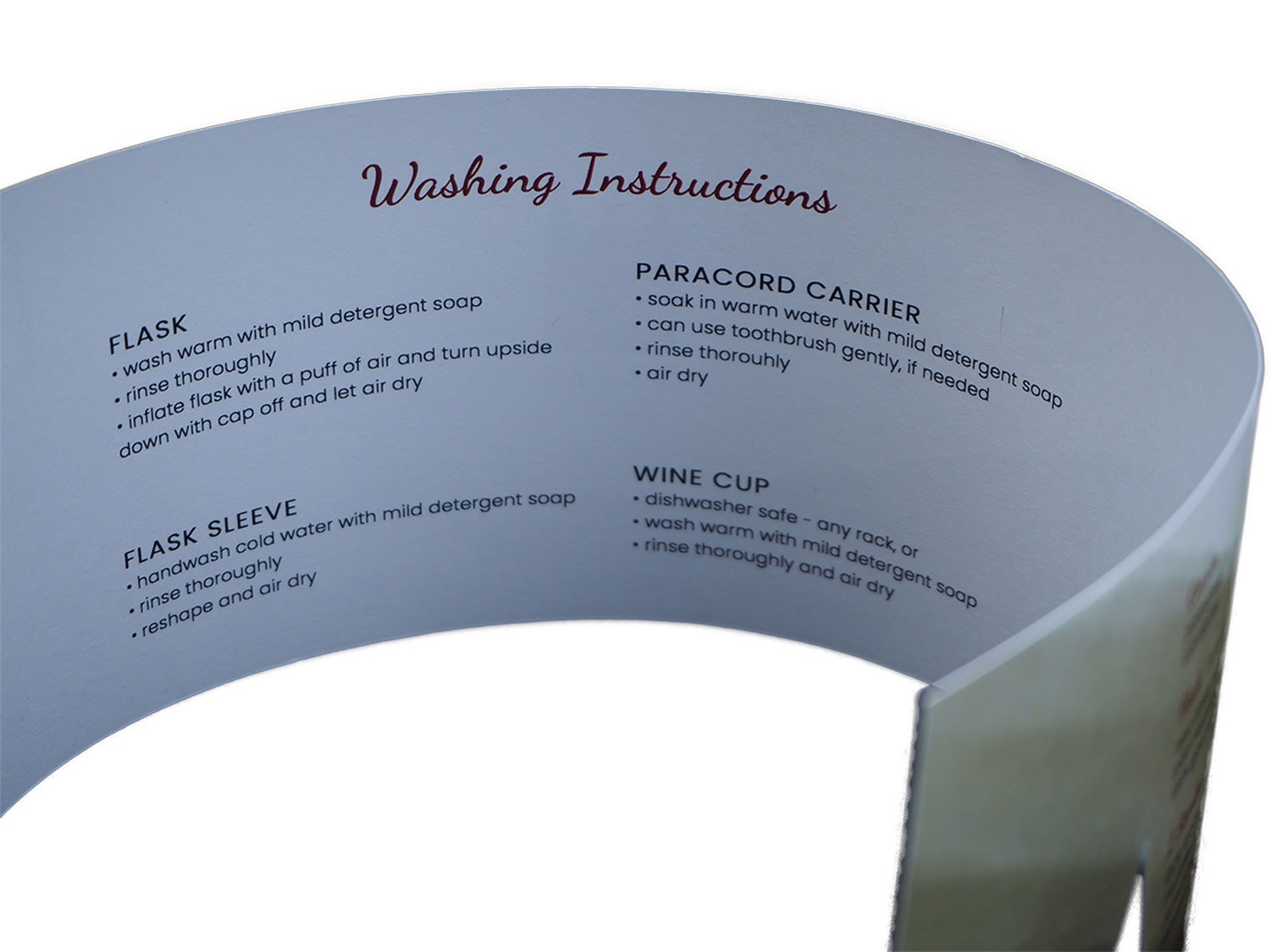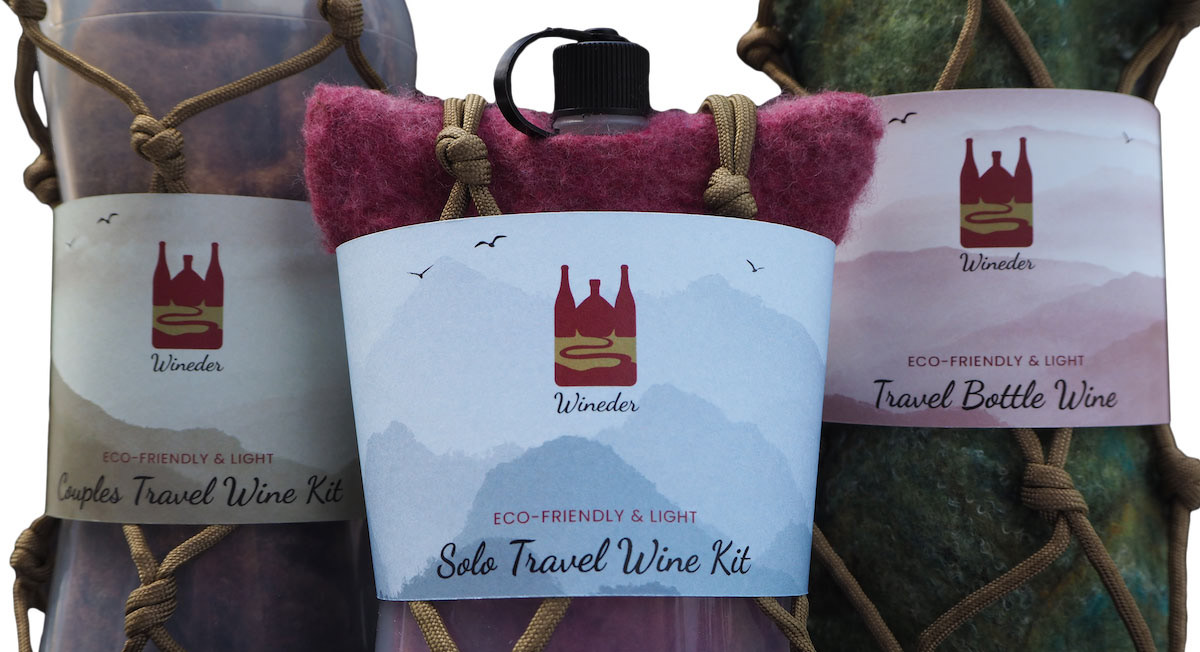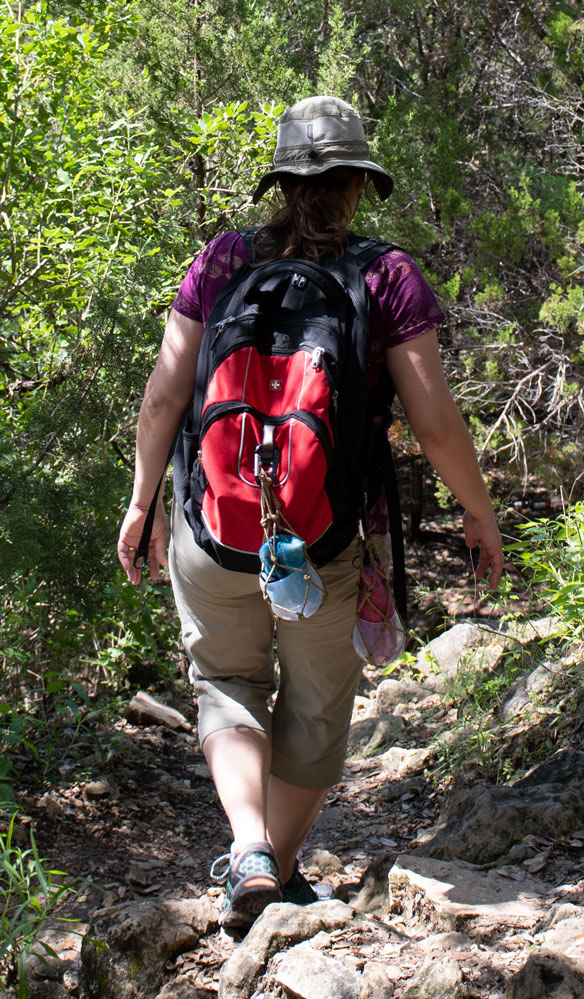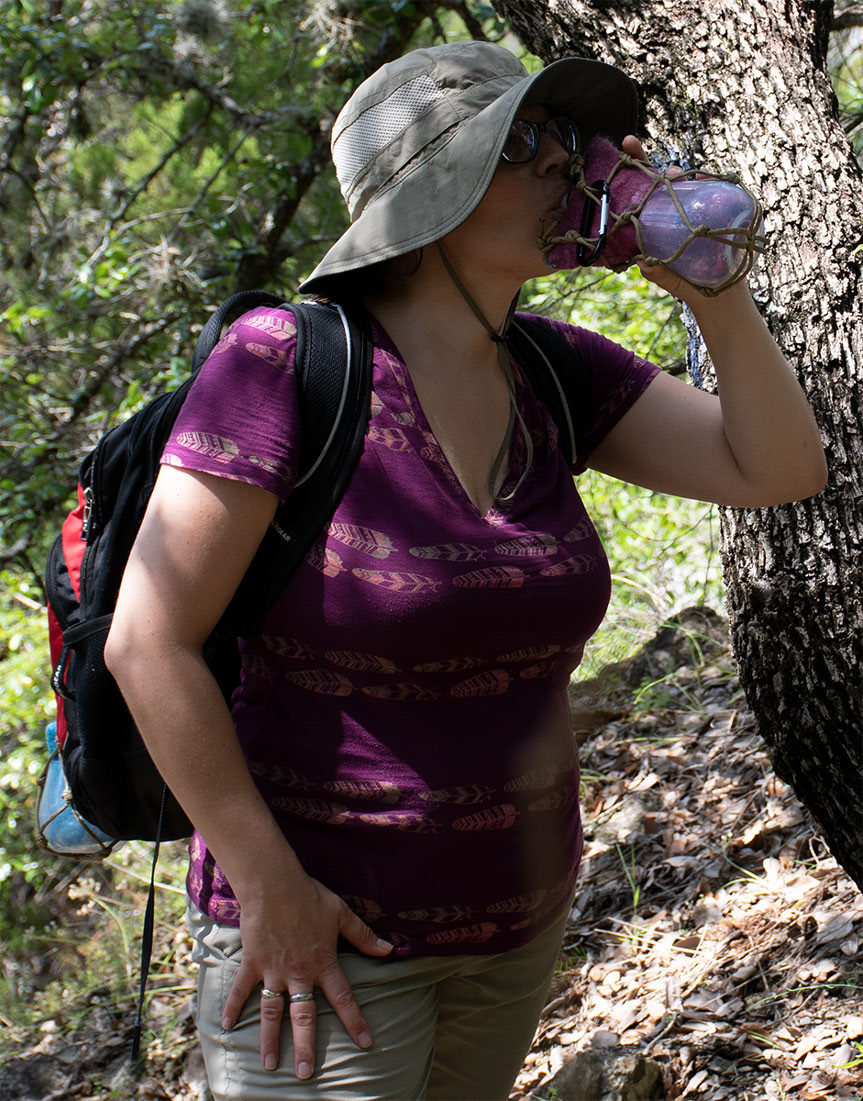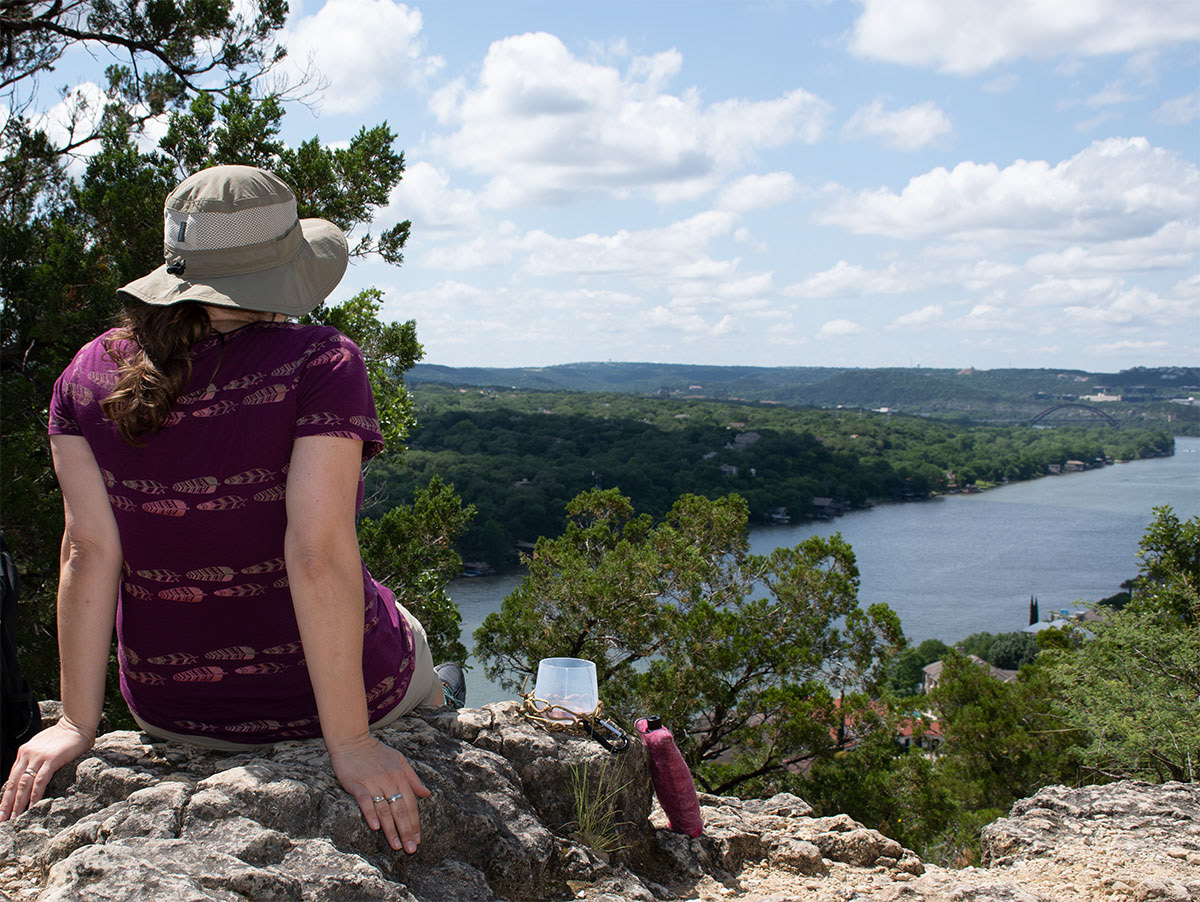 SAVOUR EVERY MOMENT

​​​​​​​!
Thanks to the following for making this project possible: 
Kvien's Kreations (sleeves), Silipint (cups), Shark Skinzz (flask pouches), 
Teri Hammen Photography